The Urban Artisan palette by GREER Interior Design combines the contemporary with the hand crafted. Interior architecture and palette by GREER Interior Design. Furniture and accessories provided by ALYSON JON INTERIORS in association with Senter Design.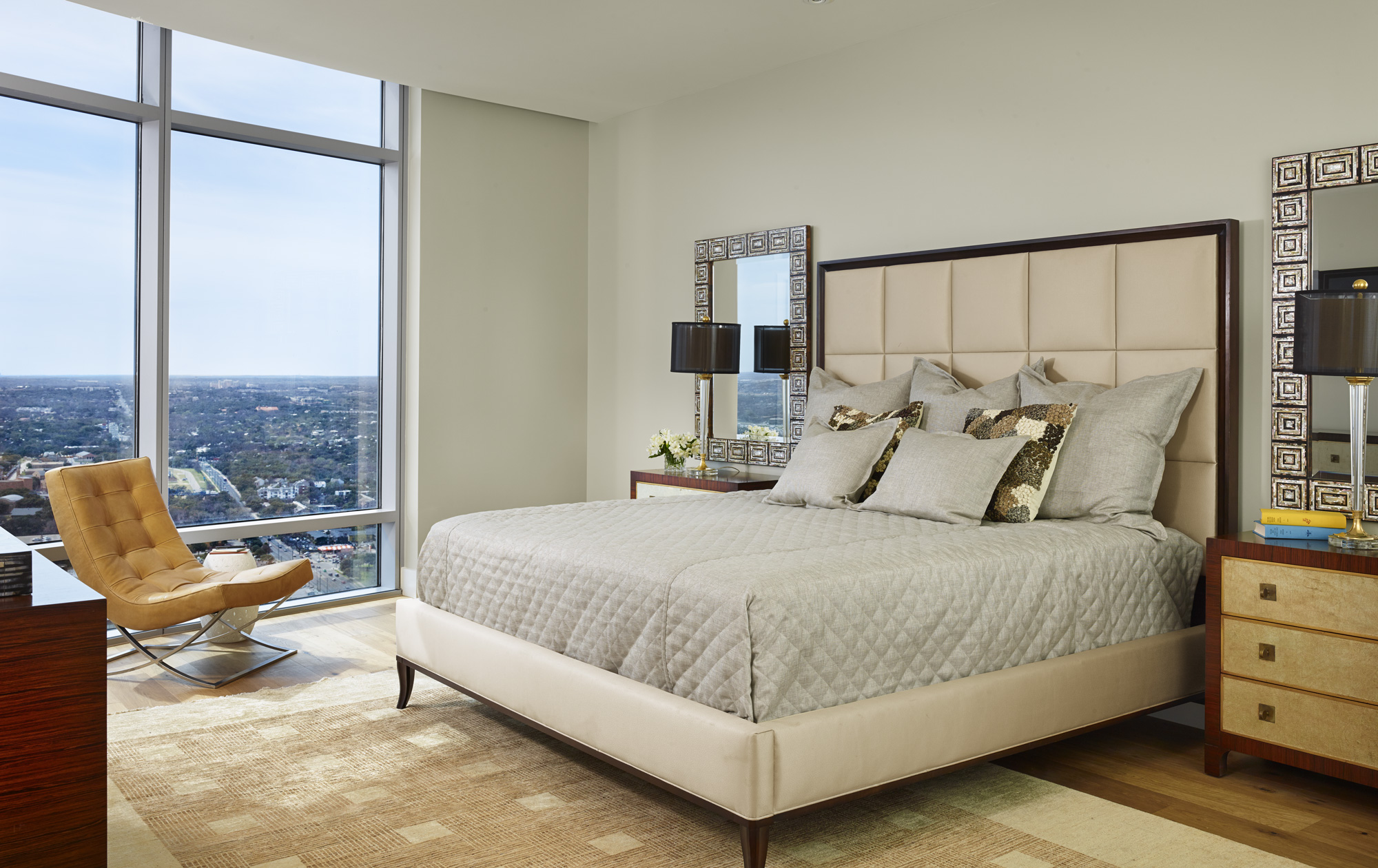 The master bedroom has views that lead to the bustling South Congress and South First districts.
The master bathroom features a double vanity with separate shower and bathtub and is adjacent to a large walk-in closet.
The spacious kitchen features views towards the east as well as a large walk-in pantry and storage area.
38SE features one of the best pure Lady Bird Lake views in The Austonian.